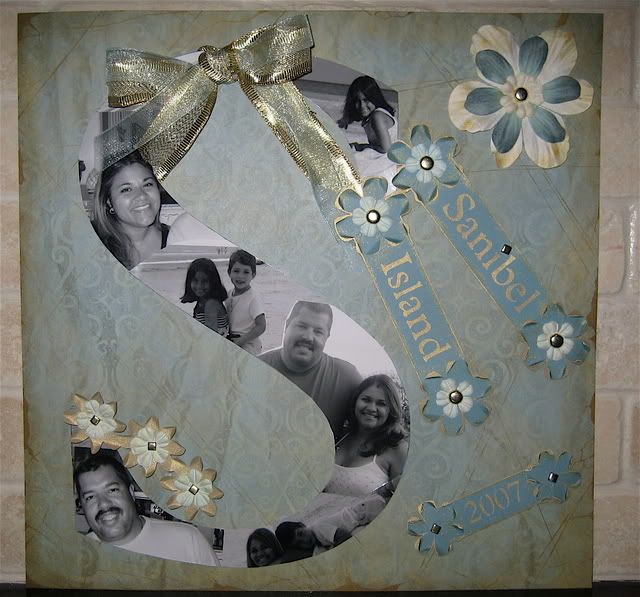 So........I have been working on our family vacation abum. This is the cover page I made for it.
Materials:
CTMH Simple Pleasures for the background paper - this paper has swirls and gold tone crackles and distressing (I don't know if you can see it in the picture)
The "S" is 12" (don't know which cart - Regina maybe you can tell them [;)])
The tags: The shadow is the Artic Gold from Michaels
The top tag is cut out using Plantin Schoolbook "End Cap" flower feature at 1" and the paper is Twilight cardstock from CTMH which matches the bottom paper. I also distressed it with GOLD Pigment Ink.
Flowers are all PRIMA flowers and have either a square or round brad through them.
Misc Gold ribbon layered with a Heavenly Blue Organdy Ribbon
I TOTALLY LOVE THIS PAGE!!!!