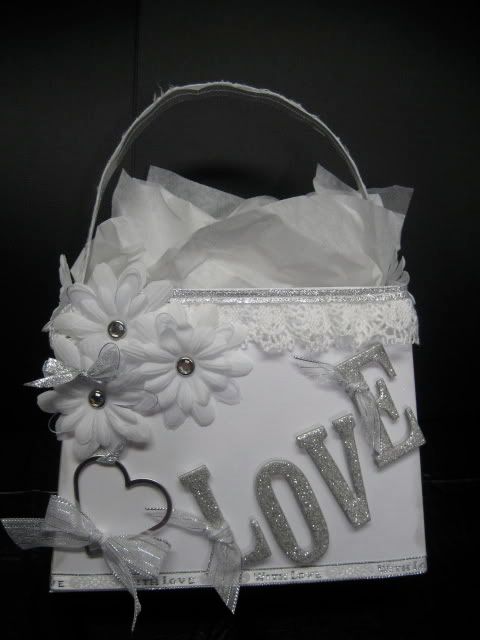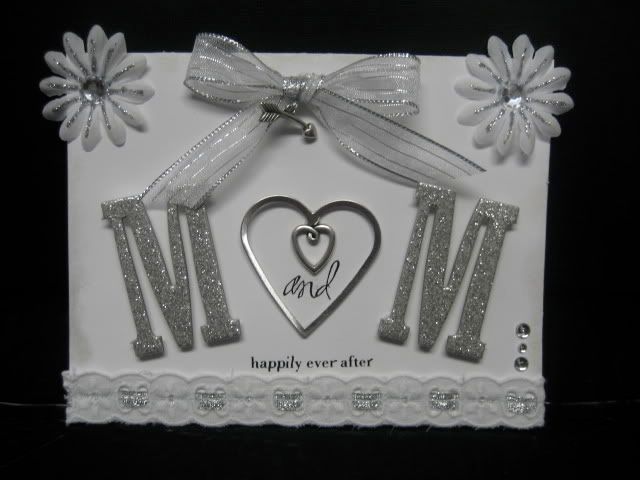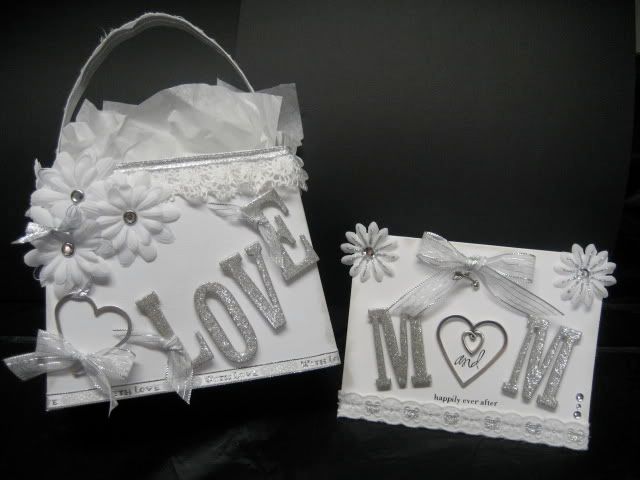 My friends Mike and Monica are getting married so I decided to make them a matching bag and card.
Materials:
Provocraft paper (12 x 24)
Ribbon: Offray
Lace: Misc fmor J's
Flowers: Bazzill & ghost flowers Heidi Swapp
Rhinestone brads: MM
Glitter chipboard letters: Kurio
Rub-ons: MM
Lag maker hearts: MM
The bag was cut with the expression at maximun size with the 12 x 24 paper and mat - final cut was 11 1/2 using TBB&M giftbag. I cut off the handles and put my own lace handle with lace through silver ribbon. The bottom ribbon says "with love" . All of it is white and silver.
Thanks for looking.