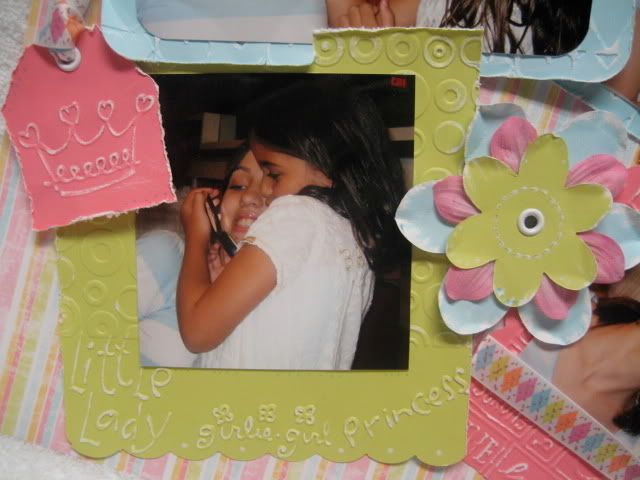 Ok most of you don't know but yes I have 2 step DD's that I raised. The yougest of the two I raised for 10 years (from 3-13) Last summer she wanted to go live with the mom and with much sadness we let her go. Well she was here a few weeks ago and we went out for shopping and dinner. We had a blast - reminded me of our "Mother/Daughter" days of shopping and just girly things. Well the kids were EXTREMELY HAPPY to see her. I took about 50 pictures of this night. I am in the process of making her a 12 x 12 album of with these pictures. Here is the first LO I did for her.
MATERIALS: Paper is from CTMH
All tags are Sizzix
All embossing is Cuttlebug
Layers flower is Sizzix
Title: Cuttin Up from Cricut
Misc: Ribbon and eyelets
Visit www.hallmarkscrapbook.com for all of the latest Sizzix, Cuttlebug and Cricut products at amazing prices.