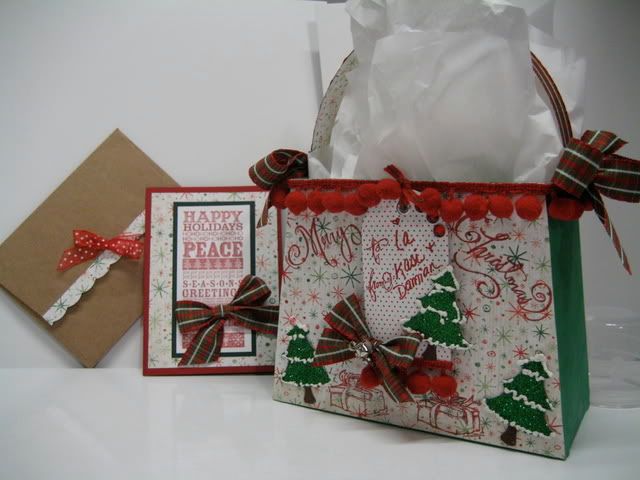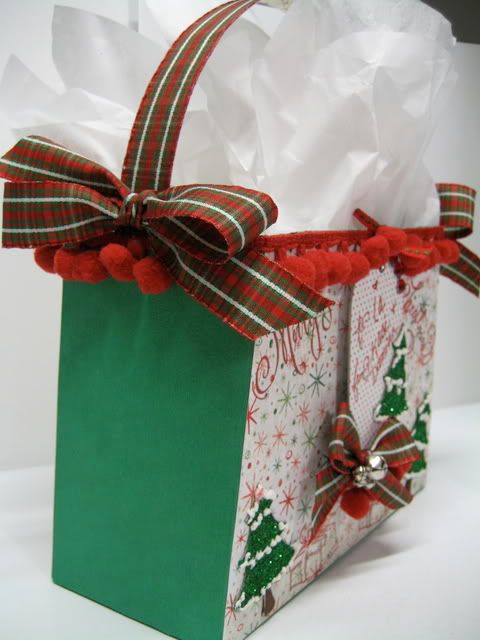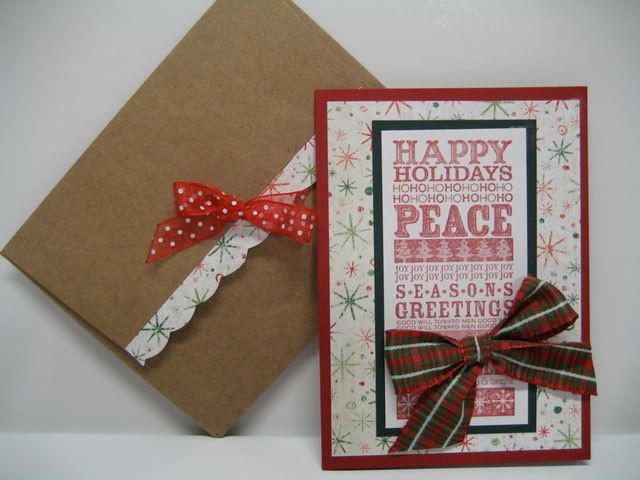 Here is a bag I made for my step daughter. I have been collecting hair goodies, some note pads for school, etc. and we also got her a gift certificate. It's a perfect size bag.
Materials:
TBB&M Cricut Cartridge
Provocraft 12 x 24 card stock - cut Fit to Page
Pattern paper: DCWV Christmas glitter stack
Stamps on bag: Close to my Heart
Stamp on card: SU
Small trees and tag: Sizzix
Glitter on trees: Martha Stewart
Ribbon: Offray
Pompom stand: J's
Misc jingle bells
Misc rhinestones on tag
I cut off the original handles the bag came with and added my own. From the pattern paper, I cut a 12" x 1 1/2" strip - I put the pattern side down and covered the top of the handle with ribbon. I added bows to the sides of the bag and held the straps in place with red brads.
Thanks for looking.
Hugs, TeriBeri