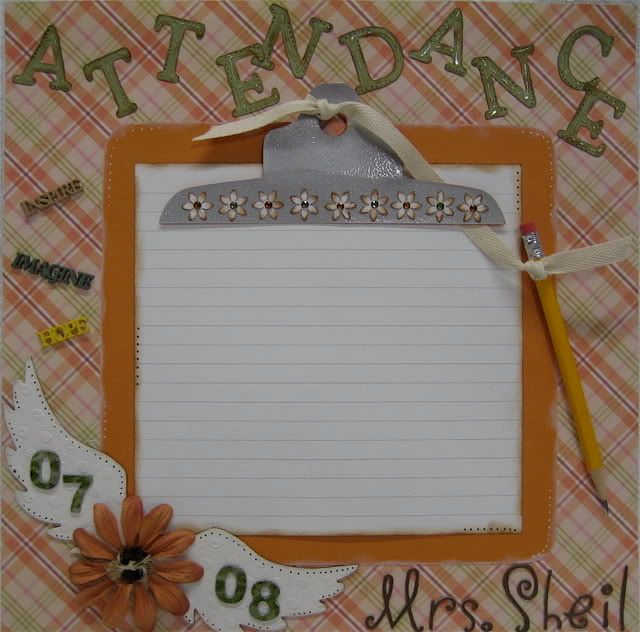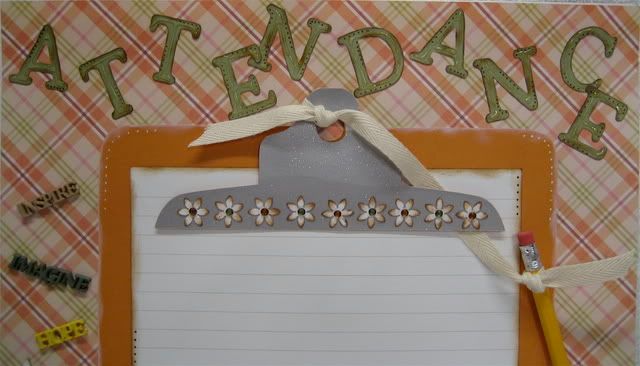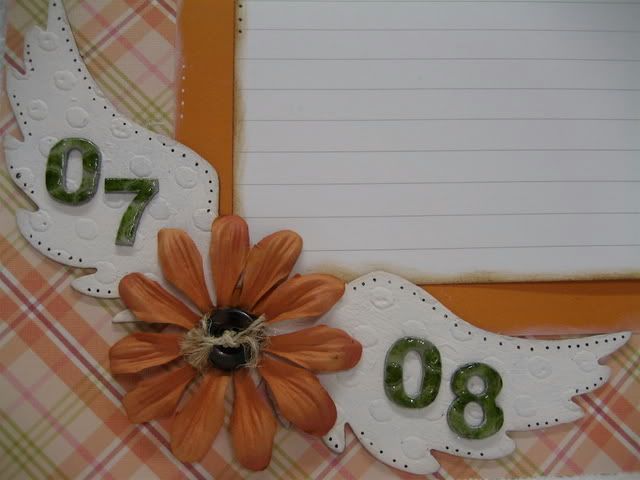 YAY - I am back to scrapbooking!!!!! The holidays are over and I am now getting back into the swing of things :o)
So - last year I made a year long album of school activities for my DD's teacher - she is extremely special to our family and one of the MOST amazing teachers I know!!!!! Now this school year our DS has the same teacher and you KNOW I have to make her another album - hehehehe
Here is the title page to her album. I will be working on this album until May so watch out for more layouts.
Materials:
PATTERN PAPER: Chatter box
CARDSTOCK: CTMH
LINED PAPER: Creative memories
TITLE: Doodletype Cricut Cartridge (found over at www.Hallmarkscrapbook.com) I also added Liquid Glass
CLIPBOARD: Fabulous Finds cartridge (also from Hallmark)
MRS. SHEIL: cut out of chipboard using the Curls and Swirls Cuttlebug alphabet and then covered with a bronze cardstock
ANGEL WINGS: GRUNGEBOARD!!!!! This stuff is AWESOME. It's sort of like leather. I painted it with Acrylic paint.
07 / 08: GRUNGEBOARD!!!!! I inked with green and then I added Liquid Glass
FLOWER: Prima
MINI FLOWERS: EK Punch
RIBBON: CTMH
MISC: Craft button, jute, embellishments (Inspire, Imagine & Hope), rhinestones, pencil
I will also be adding the kids names to this page. I am not sure if I will have each child write his/her name or if I am just going to write it in myself.
Well.....do you think she will like it????? She loved last years album - it has literally traveled all around the world!!!
Remember to visit www.hallmarkscrapbook.com for all your scrapbooking supplies. They have the BEST CS and they ship right away. They will be getting the new embossing folders soon and the have the GRUNDGEBOARD in stock - you HAVE to try this product!!!
Hugs to all,
TeriBeri