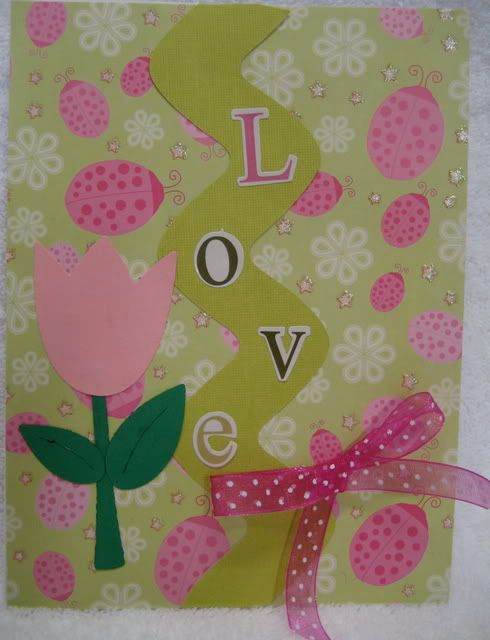 So my DD Kasi has been totally inspired by all these challenges and every single week she begs me to let her participate. I asked my sis Regina and she said YES!!!! Kasi was soooooo happy - thanks sis.
Here is the Valentine's card she made for her teacher. She loves to make cards - she must have inherited it from her Auntee Regina - hehehehe
Paper: Nana's Stack
Flower: Cuttle Kids (She got the machine and lots of dies for Christmas and she LOVES it)
LOVE: Stickers
Ribbon: Offray
Thank you for all your support!!!!
Hugs, Teri & Kasi
(I purchased this set of flower dies at www.hallmarkscrapbook.com)