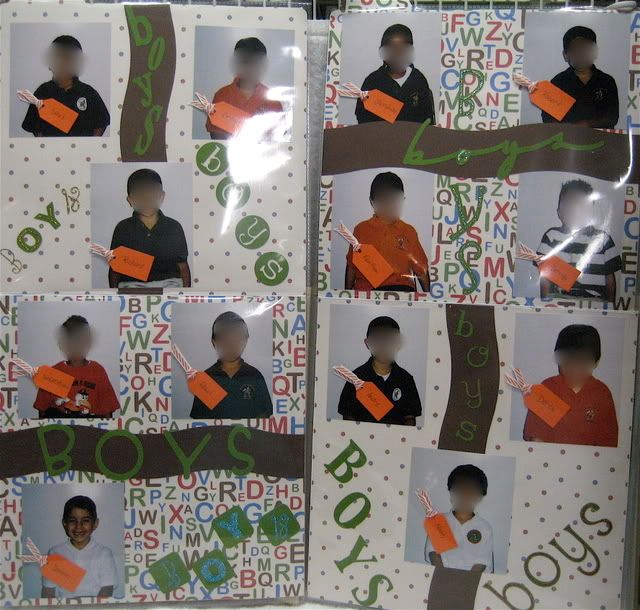 Here is a four page layout I made for the teachers album. The two page layout flips UP to expose 4 pages of just BOYS!!!!! The class consists of 6 girls and 13 boys - YES - 13 BOYS so I decided to just put BOYS all over these pages so she never forgets just how many BOYS were in her class this year.
OK - I hope I remember all the font cartridges I used:
STAMPED
ALPHALICIOUS
MINI MONOGRAM
BASE CAMP
OPPOSITES ATTRACT
ZOOBALOO
MAKING THE GRADE
I think I got them all :o) I wanted all the fonts to be different.
I also used some stickles for some of the BOYS
Tags are Sizzix
The flip layout pages are True Fit Folios from CTMH - it was the first time I used it and I just love them.
All the cartridges, sizzix and stickles I used on this layout I got over at www.hallmarkscrapbook.com.
Hugs to all,
TeriBeri