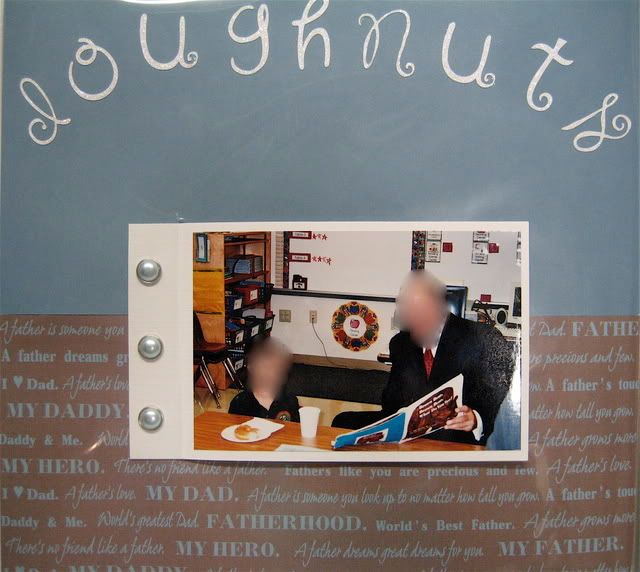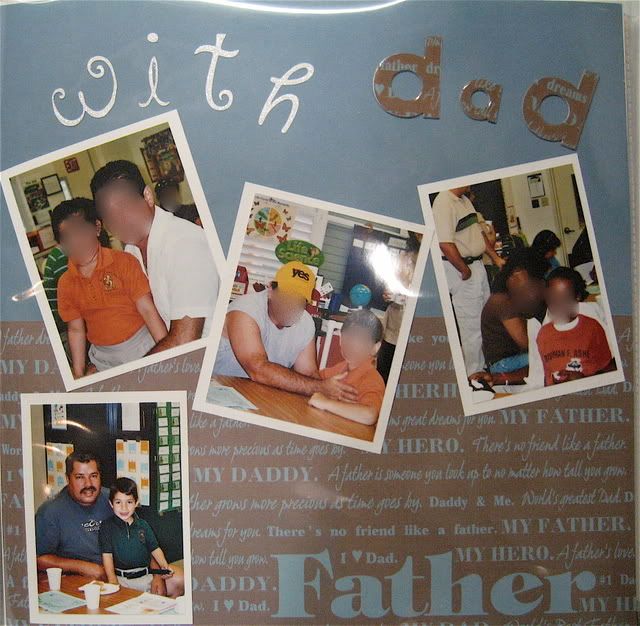 Another layout for the teachers album :o)
This was "Doughnuts with Dad" day. I make it simple because it has a mini album on the left hand side page.
The title is cut with Mini Monogram and "DAD" is made with the Red Tag Cuttlebug Alphabet in chip board and covered with the same pattern paper - then I used liquid glass. I used stickles on the other letters.
I love to shop over a www.hallmarkscrapbook.com for all my Cricut and scrapbooking supplies - they have the best prices around and very fast shipping!!!!
Hugs to all,
TeriBeri