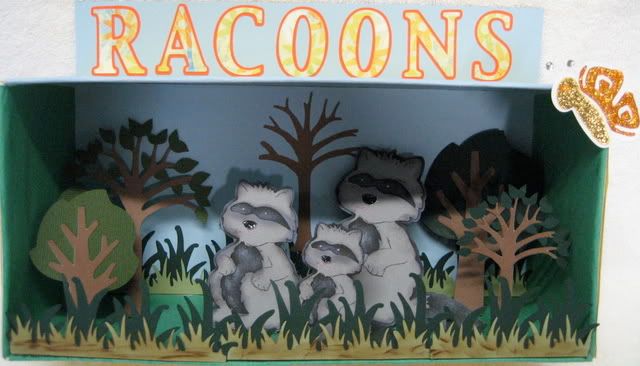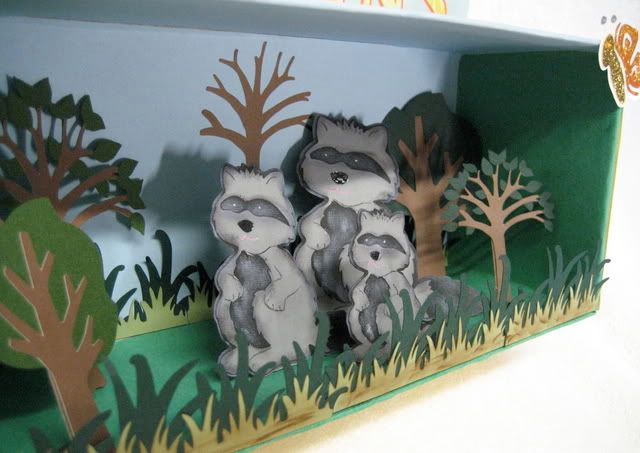 Here is a project my DD made for school. They will be going to the zoo on Friday and they each have to do a project on an animal.
Of course I helped her out but she cut out all the letters trees, racoons, grass and even the butterfly.
Animal Kingdom for the Racoons
Zoobaloo for the grass and some trees
My Communit for other trees
Base Camp for the title
Butterfly is Cuttlekids
I got all these amazing items over at
Hallmark Scrapbook
- I just LOVE that place!!!!!
Hugs, T