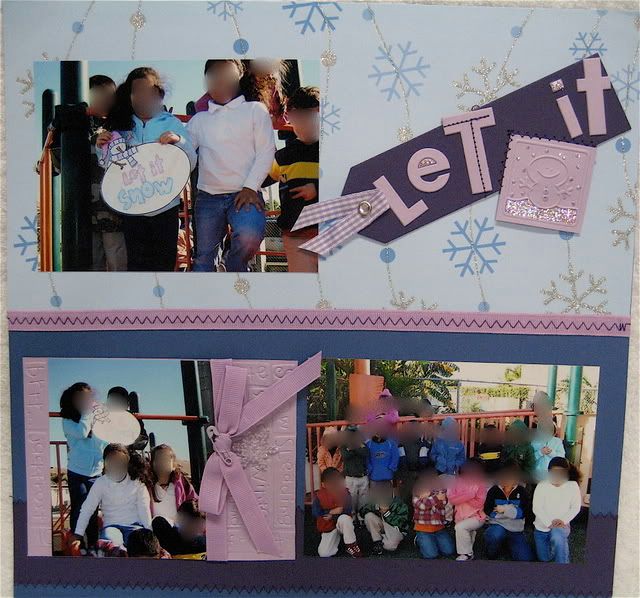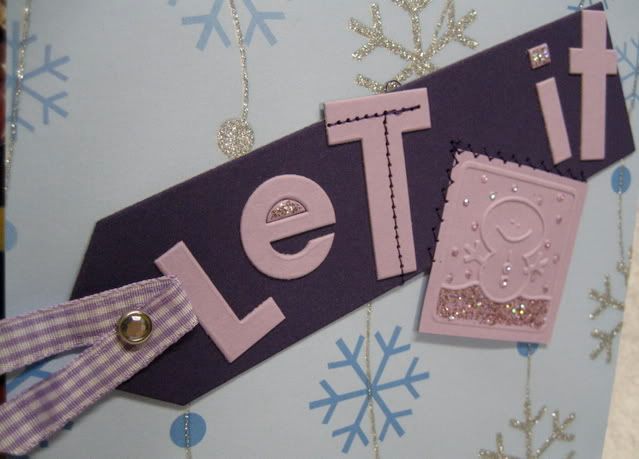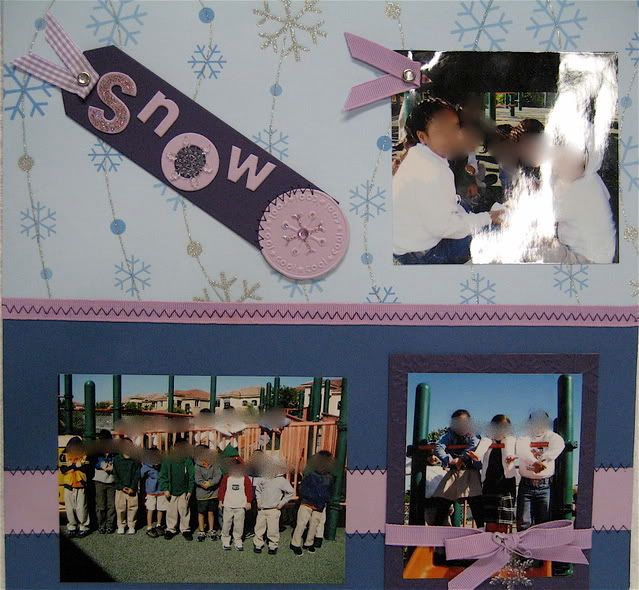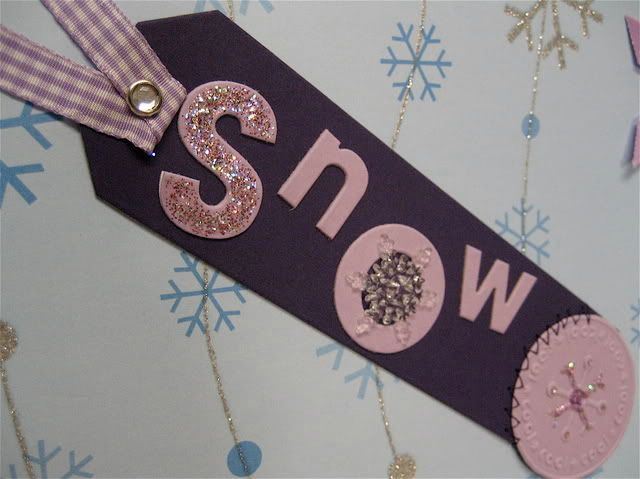 This is another double page layout for the teachers album. I choose the colors from the sign the children are holding.
Materials:
Alphabet and tag I cut using the RED TAG Cuttlebug alphabet set in chipboard and covered with cardstock
Lots of stickles
All embossing folders are Cuttlebug.
Ribbon is from J's
Rhinestone brads from MM
Safety pin from Walmart
Clear snowflake accessories from J's
Misc sewing
For all the latest cuttlebug items and a large variety of Stickles, make sure to visit
Hallmark Scrapbook
. Also stay tuned for lots of NEW SIZZIX items. You can check them out in the COMING SOON section of Sizzix.
Hugs, T