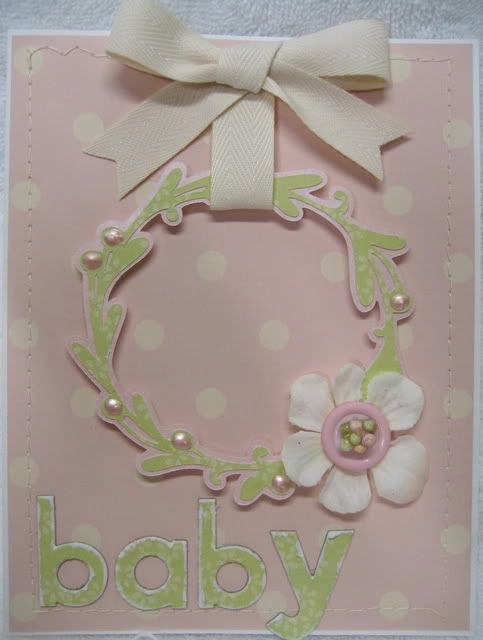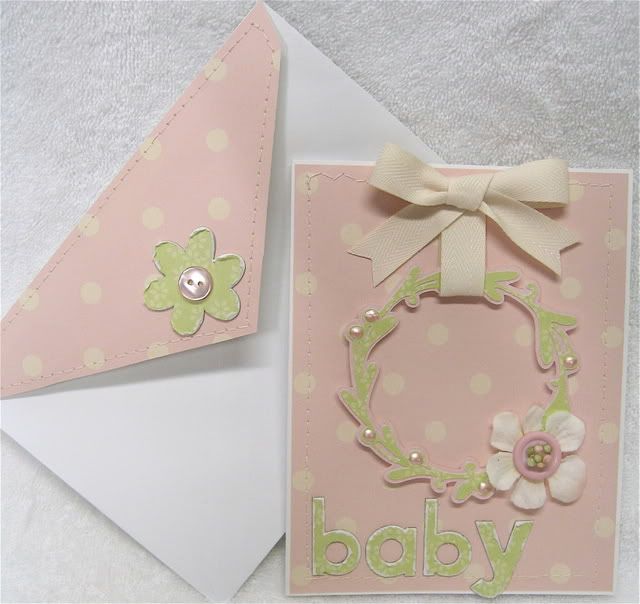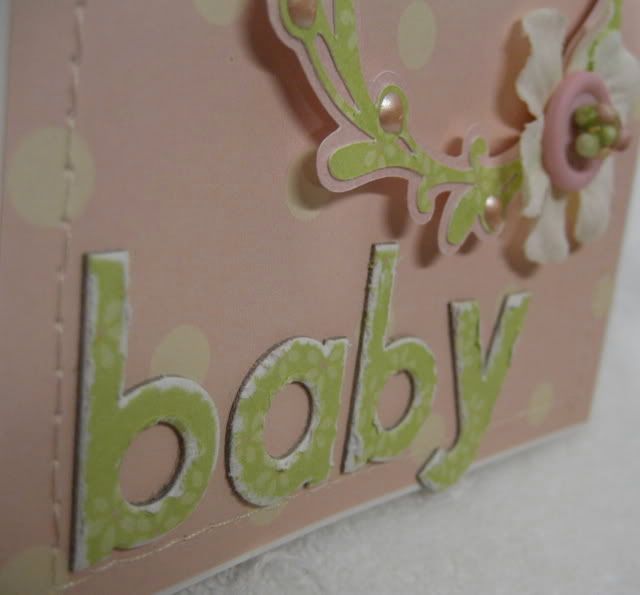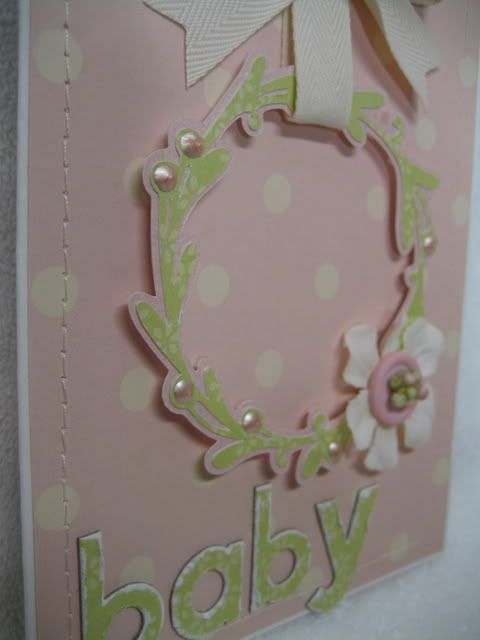 Here is my
BBTB
challenge for this week. I was watching the baseball game Friday night with my DH and kids at home and DH made some really great Pina Coladas. While sipping on one, I got a vision of what this card would look like and went to the table to start my design. Well I think I had one to many Pina Coladas and I made the wrong wreath but my sis Regina accepted it anyways - thanks sis. Be sure to check out the
BBTB
to get other inspirations.
Materials: K & Company pattern paper
*Wreath is from JOS Cricut cart
*Pink Liquid Pearls for the berries
Cuttlebug Red Tag Alphabet for the word BABY - cut with chipboard
*Cuttlebug flower on the envelope
CTMH buttons
Misc craft flowers and
Misc sewing
All these items (*) I purchased over at
Hallmark Scrapbook
- the scrapbookers/card makers dream store. Make sure to visit them for some really great deals.
Thanks for the comments
Hugs, T