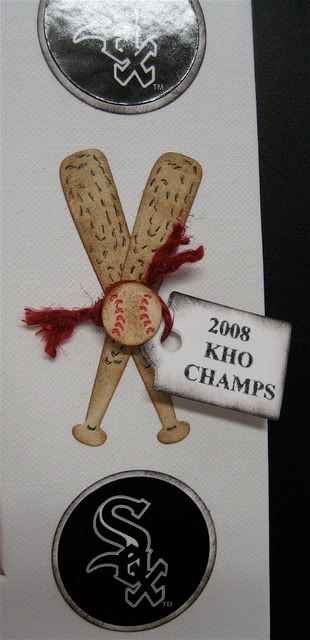 This is the COACH version of the baseball frames.
Everyone LOVED the frames - the coaches and the kids. The party was awesome. We really had a great group of kids and the parents were amazing. I hope they can stay together as a team for a long time.
One of the moms is prego with a baby girl (after 3 handsome boys) can you imagine the excitement. I offered to help her make the baby shower invitations so stay tuned for this.
MATERIALS:
COACH - Base Camp
PLAY BALL - Baseball Cricut Solutions Cart
NAME TAG - Plantin Schoolbook (End Cap Feature with the stars)
BATS AND BASEBALL - Sizzlet Baseball die
Diamond glaze on the with COACH
Silver Stickles
All these products can be found at
HALLMARK SCRAPBOOK
- so go SHOPPING :o)
Hugs to all,
TeriBeri