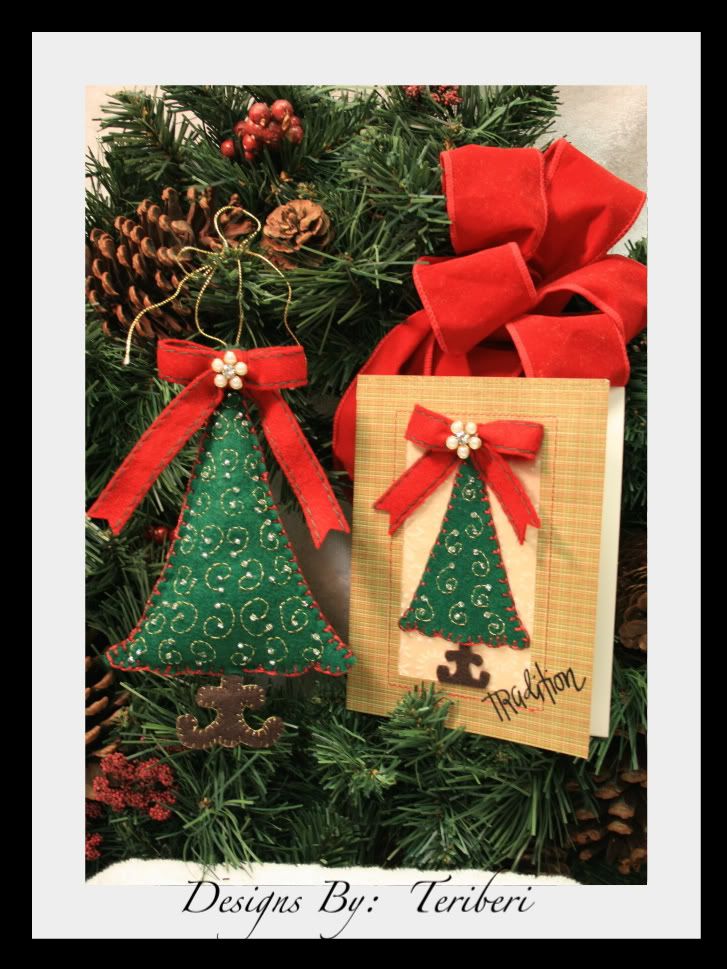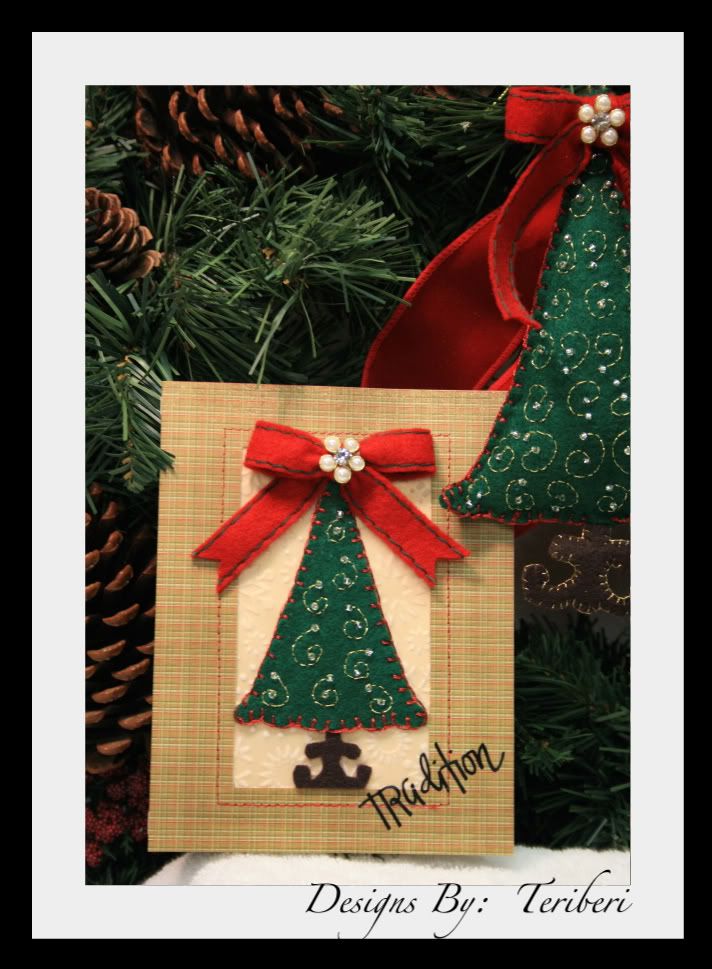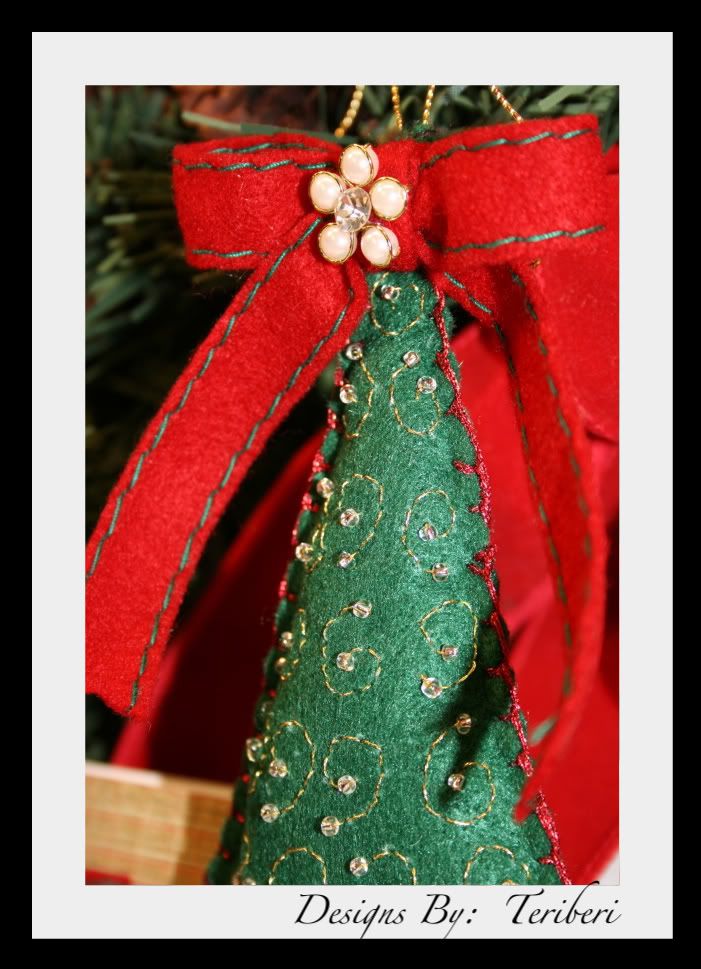 Of course I couldn't JUST DO THE CARD......LOL. I am addicted to using FELT. I love the look and feel it gives my projects. This week we were given the challenge of cutting the TREE CARD cut from the JOYS OF THE SEASON cartridge. I don't know if you can see but the I embossed the background of the tree with the Cuttlebug Snowflake embossing folder.
I make this set for another special friend of mine from the Cricut MB. Her and her daughter mean the world to me. This mother/daughter duo has been special since the day I became a member on the Cricut MB. I am going to make another set so that they can each have one.
Materials:
**JOYS OF THE SEASONS
**SNOWFLAKE Cuttlebug Embossing Folder
Felt
Pattern Paper: CTMH
Cardstock: CTMH
Beads and metallic embroidering string
Rub on: Melissa Frances
Ribbon is from M's
** I purchased the cart and embossing folder from
HALLMARK SCRAPBOOK
- the only online store I purchase from. They are AWESOME!!!!!
YES - I embroidered BY HAND each and every swirls adding a bead to the beginning and end of the swirls. It took a long time but it was WELL WORTH IT!!!! (Thanks GRAMI CONNIE - wink)
I also used a MIRROR like GOLD paper for the background of the tree, then I added a piece of velum and embossed together - wow the effect is AWESOME because when you emboss the velum, the embossing turns white - what a beautiful look.
Thanks for all the sweet comments and for visiting my blog.
HUGS,
T