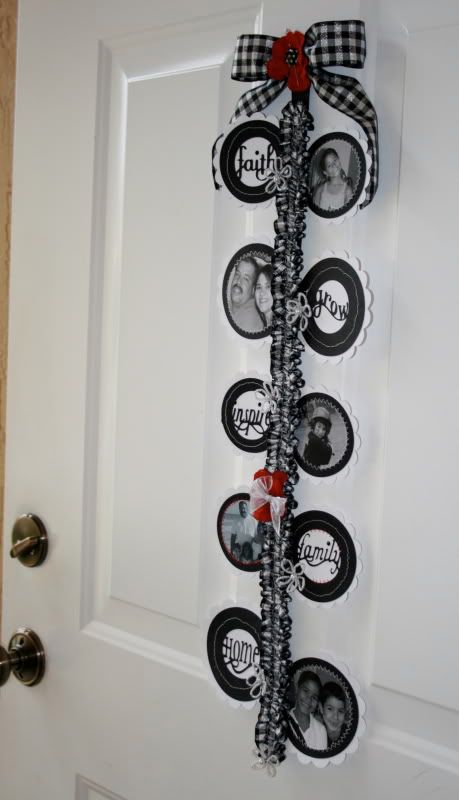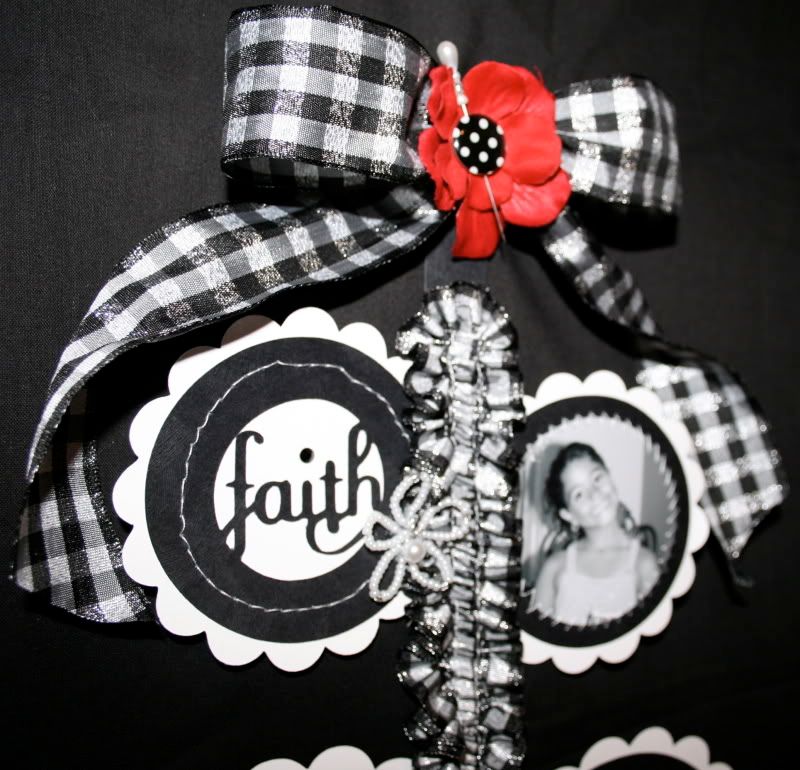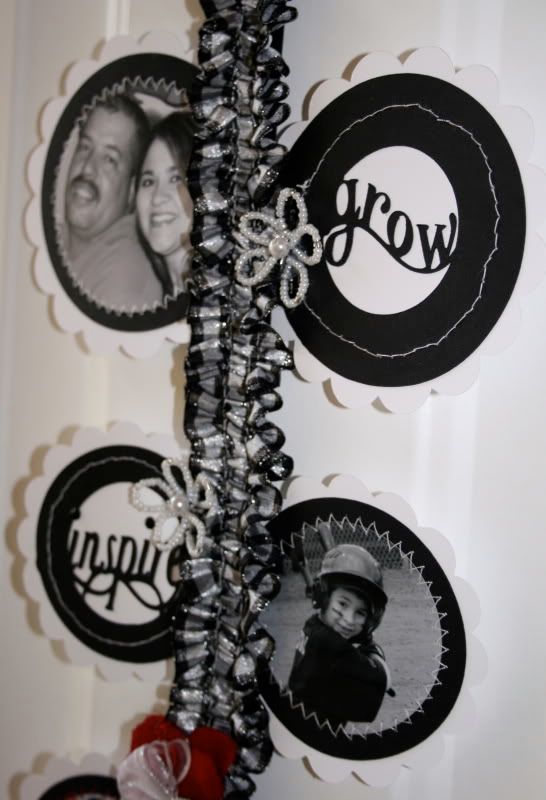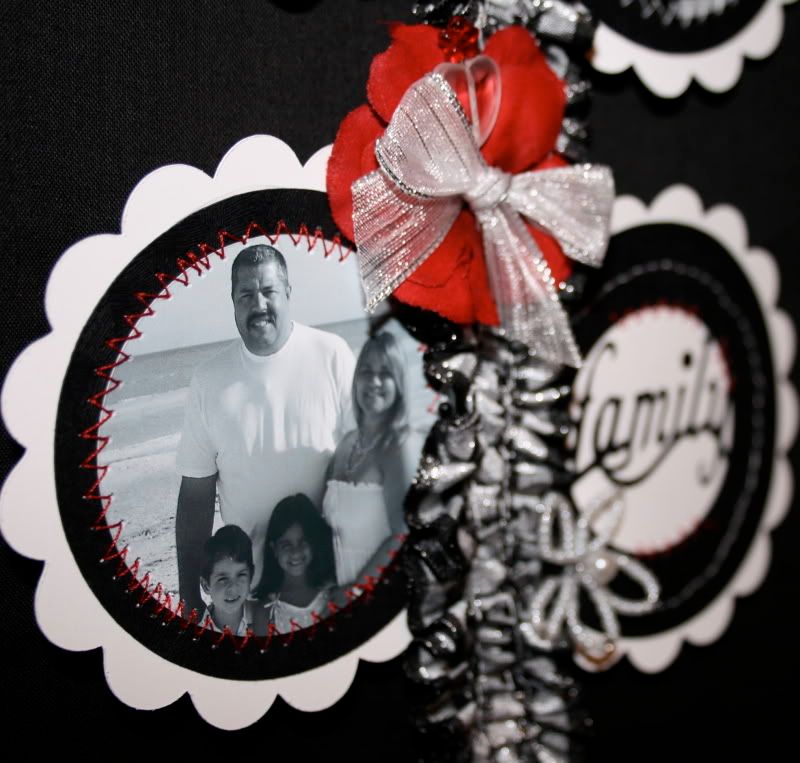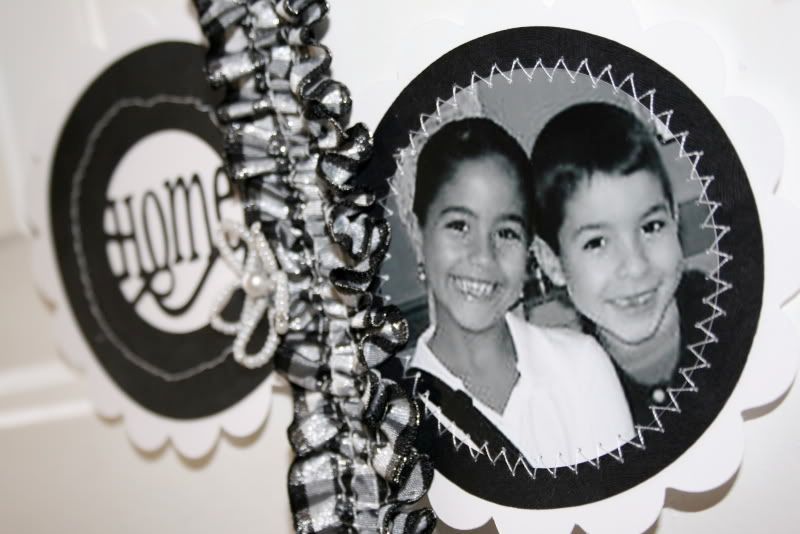 Here is my take on the
BBTB
challenge this week. I knew I didn't want to make a card or layout but something extra special. I decided on a hanging frame in black and white with just a touch of red. I added a red flower to the bow at the top and a red flower next to the frame FAMILY and red stitching around the FAMILY picture and the word FAMILY. Make sure to visit the
BBTB
to see some amazing projects. This team totally ROCKS!!!!!
I used the Cricut Expression, Accents Essential Cartridge; Home Accents Solution Cartridge; Mini Monograms, Cricut Design Studio which can all be found at (
HALLMARK SCRAPBOOK
)
***Hallmark now has the new WILD CARD Cartridge IN STOCK as well as the new DEEP BLADE housing so make sure to stop buy and get some cool new items.***
This final project measures 8" across and 24" long. I took a picture of this project hanging on the inside of my front door so you have an idea of the actual size.
Hugs to all,
T