Yesterday I taught a 4 card and matching envelope class as my local scrapbook store and I had a blast. My students were ALL so sweet and talented. I made circle sentiments for all of them for their cards and they asked that I please give them instructions on the HOW TO. I know I said I would post yesterday but it was my son's birthday and I just didn't get a chance so here it is.
THANKS TO ALL THE GIRLS THAT ATTENDED MY CLASS - YOU WERE ALL FABULOUS!!!!
Hugs to all,
Teri
Here is a step by step with picures........I used MS Word for MAC but I am sure they are the same or at least very close....
On the tool bar you are going to choose:
"Insert"
"Picture"
"Word Art"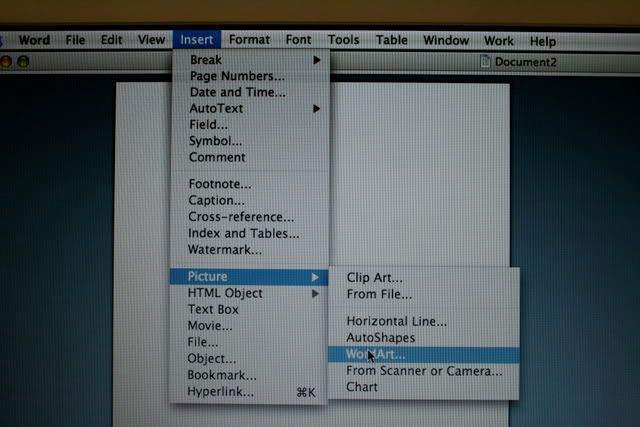 Usually once you choose WORD ART, the Wort Art toolbar will appear at the top, if not you can go to VIEW, TOOL BAR and choose WORD ART.
Next you choose the STYLE of letters - plain, with shadows, etc.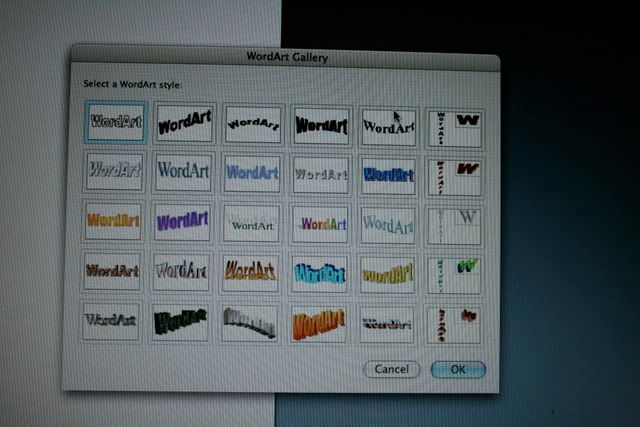 After you choose the Style letters a screen will appear where you will type in the sentiment you want, choose your font and size. After you type in the sentiment, click OK and it will appear on your page.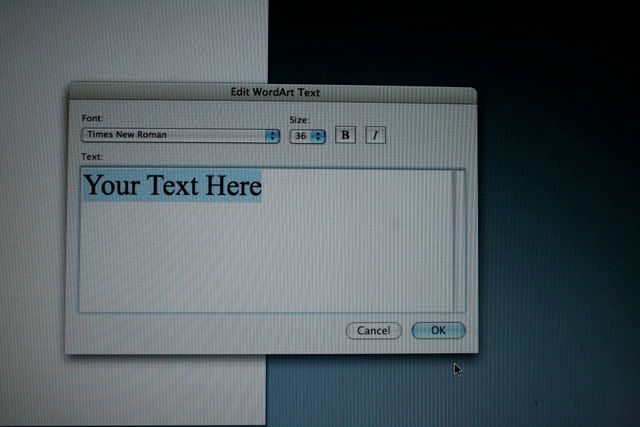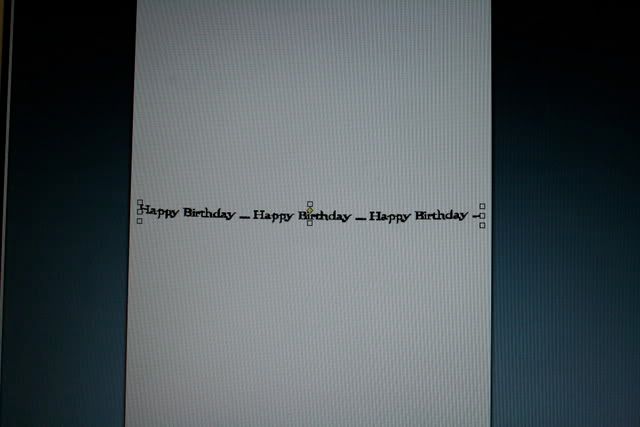 Next you will get your sentiment in a circle. In the WORD ART tool bar there is an icon that looks like this: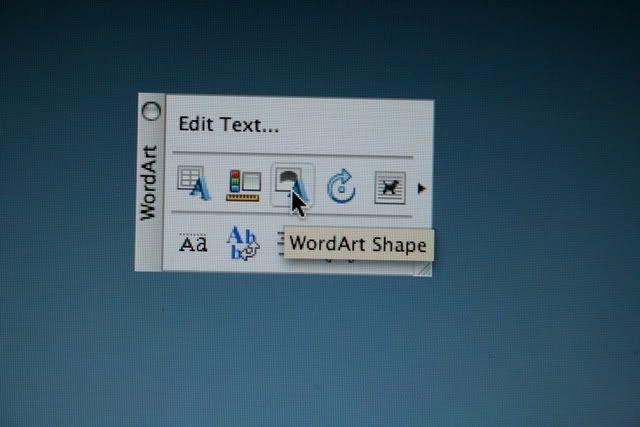 you will highlight the icon and choose the FULL CIRCLE - click it and your sentiment will be a full circle.
Your sentiment will then look like this: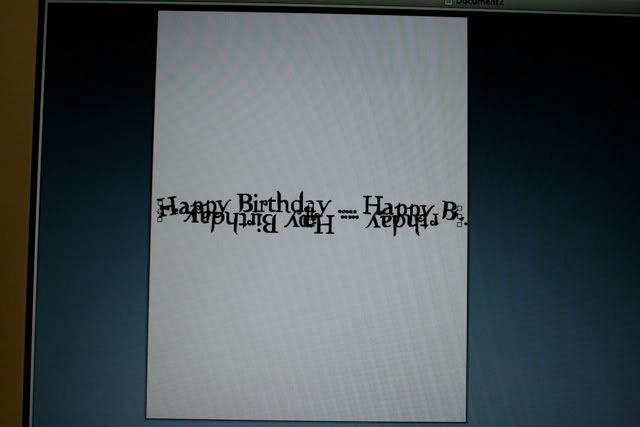 Next you have to choose the size of the sentiment by choosing FORMAT on the toolbar, click on "BORDERS AND SHADING" and then click on "SIZE"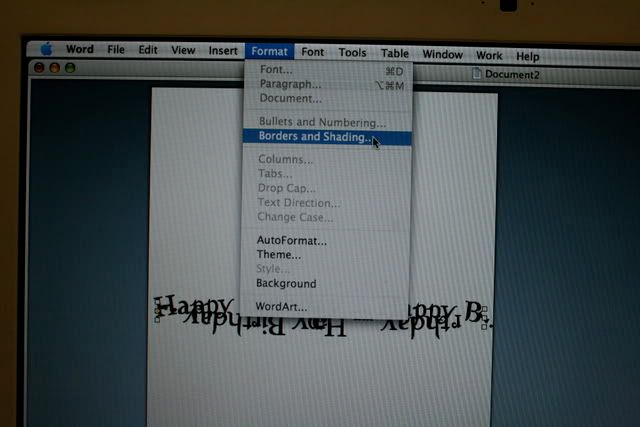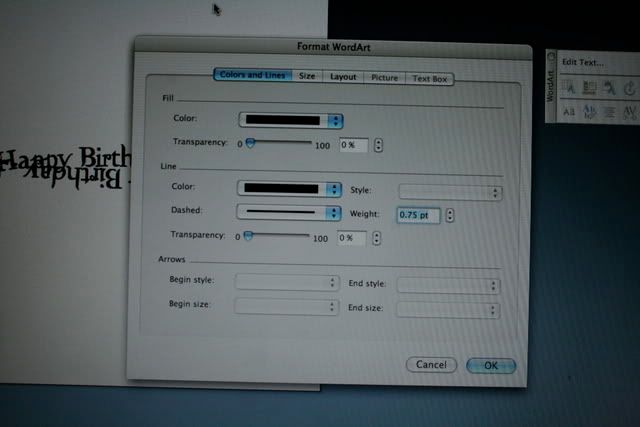 I choose 3" x 3" for this sentiment just as an example.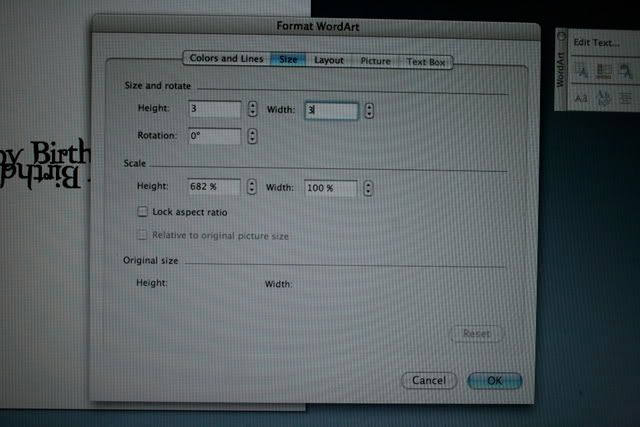 Once you click OK your sentiment will be in a circle like this: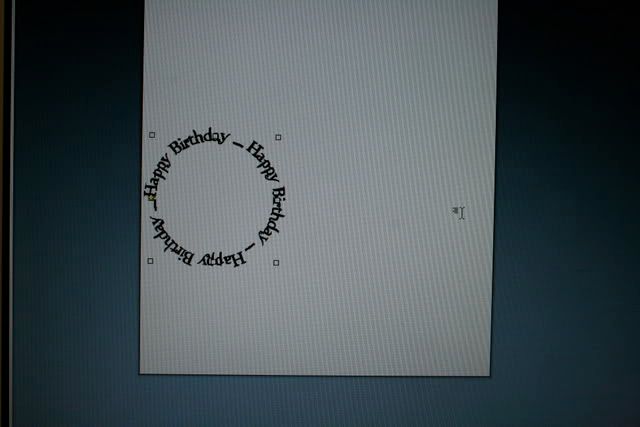 If you run the cursor over the letters a little hand will appear - this grabs the sentiment and loves it anywhere on the page:
THERE YOU HAVE IT!!!!
It may seem like a lot of steps but after you do it a few times, it becomes easier.
To edit the sentiment, just double click on the words and you can edit the words.
Hope you all have fun with the new technique.
Hugs, TeriBeri