I want to wish all my wonderful friends a HAPPY MOTHER'S DAY weekend!!!!! I feel so blessed to have such amazing and talented people in my life........
Here is a Mother's Day card I made last night.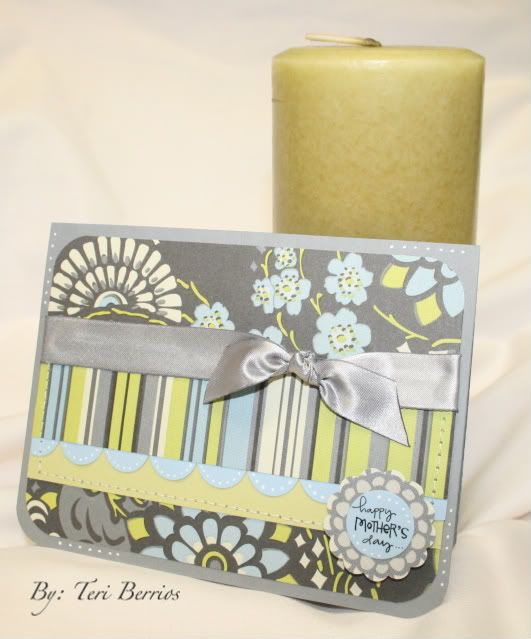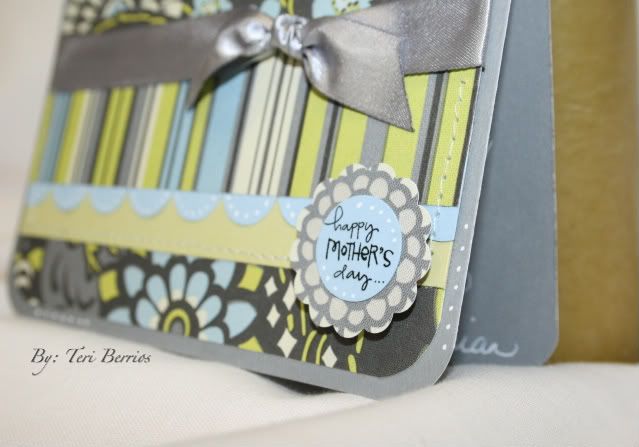 Materials:
CTMH Grey Card stock
Paper Trey blue and green card stock
K & Co. - Amy Butler pattern paper (this paper is BEAUTIFUL!!!!)
Rub-on: Melissa Frances
Craft Ribbon
Since I don't own a plain scallop edge punch, I used a 5/8" circle punch to create the illusion of the scallops......WORKS GREAT!!
There is nothing much to this card - but I really had fun making it.
Hugs to all,
T