Now we all know how much I LOVE making layouts. I am currently working on a scrapbook album of my nephews first year. Each month I make a new layout so this was the perfect opportunity to get ahead of the game.
I made a window/door with a pocket. In the pocket I put 4 tags for journaling and/or pictures. If you notice, the tags are the same shapes as I used yesterday for my gift tag idea. I just LOVE those shapes.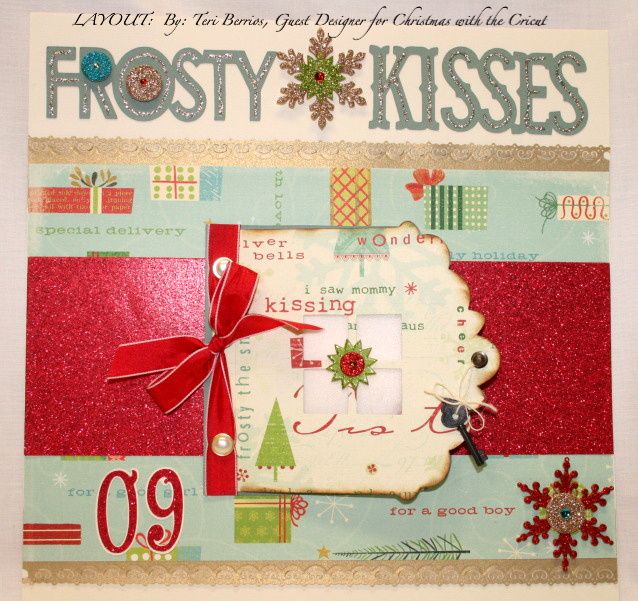 The door/window is cut out at 6" for the bottom layer. This shape can be found on the Winter Woodland cartridge on Page 48 of your manual. The actual door/window is cut using pattern paper at 5 3/4" and in my Gypsy, I welded 4 small squares to make the peek through window and covered it with frosted acetate.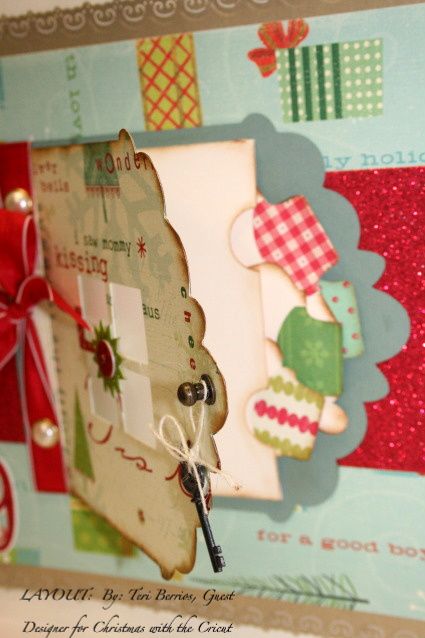 All the tags are cut at approximately 3.5" -4" using the Storybook Cricut Cartridge and the pocket was cut using the Fabulous Finds Cricut Cartridge. The "09" was cut using the Storybook Cartridge.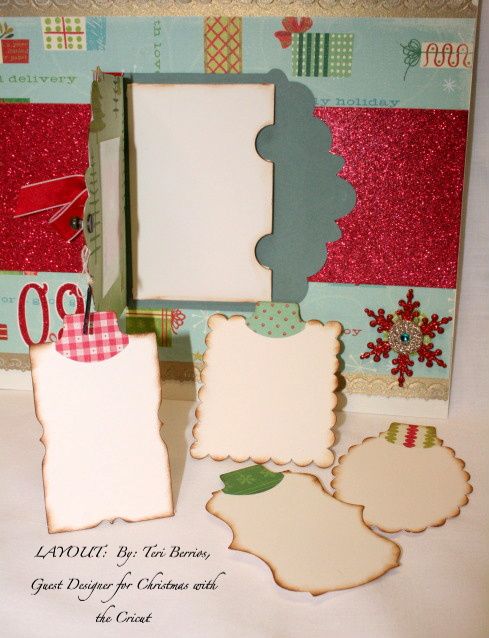 Products used:
Cricut Expression
Storybook Cricut Cartridge
Winter Woodland Cricut Cartridge
Pattern and glitter paper: K & Co.
Brads
Ribbon: Martha Stewart
Border Punch: Martha Stewart
Tab Punch: SU
Door Knob: Tim Holtz
Frosted Acetate
Key: Tim Holtz
Twill: Papertrey Ink
Distressing Ink: Tim Holtz
Pop Dots: SU
All the snowflakes and buttons on the word "Frosty" are from K & Co.
Now head of over to Christina's blog
HERE
......my DT sister ROCKED her layout challenge - YOU GO GIRL!!!!!
Thanks for stopping by!!!
Hugs, T